Category: Text, Law, Germany
2 results
Results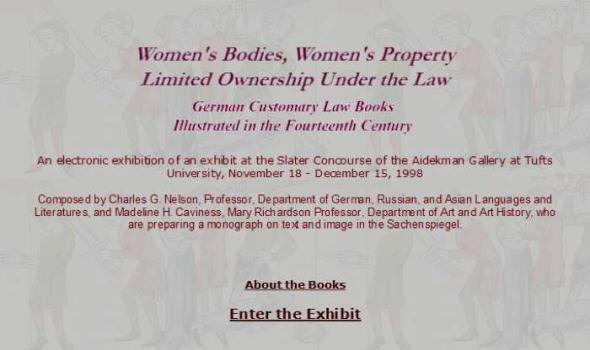 The Sachsenspiegel or Mirror of the Saxons (1220-35) is a collection of customary laws compiled by Eike von Repgow (1180-1235). Encouraged by his overlord, Hoyer von Falkenstein , from Saxon high nobility, he produced a German version of his own (lost) Latin original. Their purpose was to textualize, and thus to stabilize what up until the 13th century had been a long oral tradition of regional jurisprudence. The Sachsenspiegel is divided into two parts, one concerned with laws regarding the management of fiefs, the Lehnrecht , and the other with more general laws, the Landrecht , or regional law.
♥ 0
325 reads
The Harvard Law School Library has approximately one million pages of documents relating to the trial of military and political leaders of Nazi Germany before the International Military Tribunal (IMT) and to the twelve trials of other accused war criminals before the United States Nuremberg Military Tribunals (NMT).
The documents, which include trial transcripts, briefs, document books, evidence files, and other papers, have been studied by lawyers, scholars, and other researchers in the areas of history, ethics, genocide, and war crimes, and are of particular interest to officials and students of current international tribunals involving war crimes and crimes against humanity.
♥ 0
431 reads