Category: Arts & Humanities, German
3 results
Results
About GloPAD GloPAD (Global Performing Arts Database) records include authoritative, detailed, multilingual descriptions of digital images, texts, video clips, sound recordings, and complex media objects related to the performing arts around the world, plus information about related pieces, productions, performers, and creators. GloPAD is in a continual process of development: we have recently merged two related databases, restructured GloPAD to support our newly developed metadata standards, and redesigned the user interface. Approximately 4,500 objects are currently available, with new records added and older records revised on a daily basis.
♥ 0
638 reads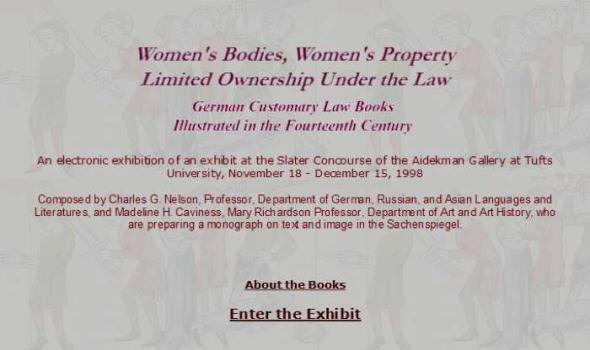 The Sachsenspiegel or Mirror of the Saxons (1220-35) is a collection of customary laws compiled by Eike von Repgow (1180-1235). Encouraged by his overlord, Hoyer von Falkenstein , from Saxon high nobility, he produced a German version of his own (lost) Latin original. Their purpose was to textualize, and thus to stabilize what up until the 13th century had been a long oral tradition of regional jurisprudence. The Sachsenspiegel is divided into two parts, one concerned with laws regarding the management of fiefs, the Lehnrecht , and the other with more general laws, the Landrecht , or regional law.
♥ 0
341 reads
General Introduction The purpose of these brief introductory remarks is to tell you, first, what kind of information you can find on this website and, second, how you can retrieve this information. The core of the whole site is a scholarly database. This database contains all kinds of information about the illuminated medieval manuscripts of the Koninklijke Bibliotheek and the Museum Meermanno-Westreenianum. You can get access to this 'electronic catalogue' in various ways. When choosing your way, your own expertise and wishes should guide you. If you do not routinely consult databases and your interest in medieval illumination is not a professional one, you may start with our guided tour.
♥ 1
406 reads