Category: Chemical & Bio-technology , Image
3 results
Results
Linus Pauling and The Nature of the Chemical Bond: A Documentary History is comprised of three large sub-sections, each of which tells the story of the elucidation of chemical bond theory in a different way. Navigation between sub-sections may be achieved either through use of the links provided on the site homepage or through use of the links located in the header of each page within the site. Narrative - The first section - a forty-nine "chapter" Narrative - recounts the early years of chemical bond investigation primarily focusing on chemist Linus Pauling's (1901-1994) research, which he later proclaimed as being his most important contribution to science.
♥ 0
976 reads
History of Medicine Introduction This Guide to Collections relating to the History of Artificial Organs is a review of materials located in known repositories as well as private and corporate holdings worldwide. This guide is an introduction, not an inventory, to the papers, records, films, tapes, interviews and artifacts relevant to the history of artificial organ developments. Purpose of the Guide This Guide is intended to serve many purposes. It marks an essential first step towards preserving the documentary history of artificial organ developments in the United States and abroad. It is intended to bring attention to the need to preserve recent medical science history before documents and devices are lost.
♥ 1
315 reads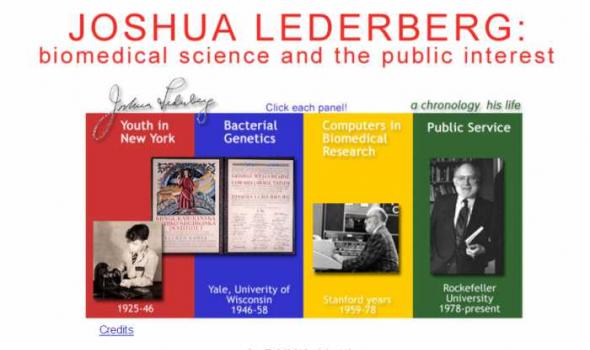 History of Medicine Bacterial Genetics: 1946-58 His inquisitiveness, facility for establishing connections between scientific disciplines, and grasp of institutional strategy led Joshua Lederberg to the forefront of successive advances in science: molecular genetics in the 1940s and 1950s; the search for extraterrestrial life in the 1950s and 1960s; computers and artificial intelligence in the 1960s and 1970s. His discoveries in genetics produced a deeper understanding not only of the biochemical mechanism of inheritance and mutation in microorganisms, but of the evolution of diseases, the causes of drug resistance, and the possibilities of genetic engineering and gene therapy.
♥ 0
348 reads