Category: Sociology & Demography, Religion
3 results
Results
Oneida Community Collection In 1960 Syracuse University Library acquired complete runs of the serial publications of Oneida Community and of its antecedents and branches, covering the span of years from 1837 until 1879. In 1983 the Library received a large collection of the surviving records of the Community. We are happy to be able to provide these additional primary documents for the scholars from Syracuse and elsewhere who have been coming to us for many years. Some Oneida Community documents have been digitized.  Transcriptions are available online on the References page . About the Collection There have been several reasons for the Syracuse University Library to collect materials about Oneida Community and its antecedents and branches.
♥ 0
320 reads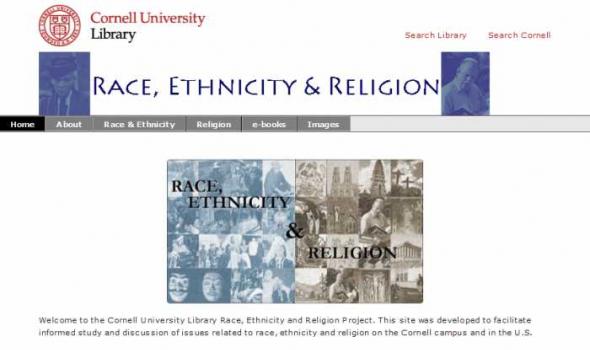 About the Project Welcome to Cornell University Library's web site on issues of race, ethnicity and religion. The incentive behind the project was provided by the interest expressed in 2004 by University President Jeffrey S. Lehman, the Provost, the Vice Provost, the Cornell University Librarian and the Cornell University Press in collaborating on a web-based project that would facilitate informed study and discussion of issues related to race, ethnicity and religion on the Cornell campus and in the U.S. In its initial pilot phase (Nov.
♥ 0
274 reads
The Rev. Claude L. Pickens, Jr. Collection on Muslims in China Do Not Divide Moslems and Chinese "Along the Old Silk Road to Europe. East Gate, Hao Tien" (CP02.29.03) from The Rev. Claude L. Pickens, Jr., Trip to Northwest China , photograph album, p. [29] Over 1000 photos of Muslims and Christian missionaries working among them in Western China in the 1920s and 1930s form the core of this collection, which is supplemented by several hundred books, pamphlets, broadsides, etc., in several languages. Gift of Rev. Claude L. Pickens, Jr. in memory of Joseph Fletcher Professor of Chinese and Inner Asian History at Harvard University. The albums and photographs can be viewed in the VIA online catalog.
♥ 0
300 reads