Historical photographs
Historical State is your gateway to NC State history. Use Historical State to learn something new about NC State or to start your research on a university history topic. Search for information on events and activities that have occurred in the past at NC State, or access historic photos, course catalogs, and online exhibits. Explore the development of campus buildings, student life, the colleges, and the academic departments. Test your knowledge of NC State history in the "Did You Know?" section, or view a timeline to learn about the various activities happening around campus in a given year.
♥ 0
1,027 read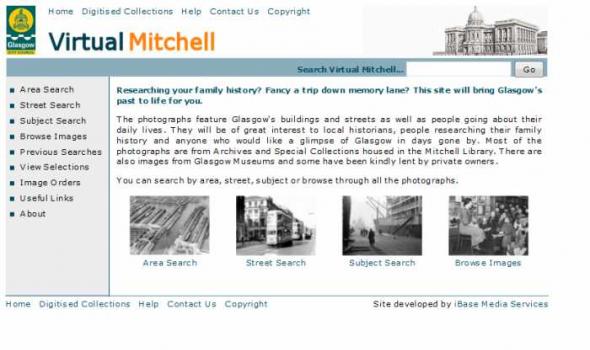 The Mitchell Library is one of the largest public reference libraries in Europe. To make its resources more accessible, a selection of photographs and other images of the city has been digitised. This project has been partly funded by the Scottish Office Challenge Fund. These images are just a small selection from those held in Archives and Special Collections in the Mitchell Library (on Level 2) and also from the city's museums. Private owners of images have also kindly lent them for copying. The selected material is of local and historical interest, featuring Glasgow's buildings and streets as well as showing Glasgow's people going about their daily lives.
♥ 1
3,156 reads
History In 2002, the UNT Libraries began planning The Portal to Texas History, a digital gateway to historical materials from private collectors and collaborative partners, including libraries, museums, archives, and other historical groups. Our goal was to structure the Portal in a way that would ensure long-term sustainability. With a ground-swell of support from interested parties, we received a Telecommunications Infrastructure Fund grant from the State of Texas to begin the project. By the end of 2004, the Portal was online with five collaborative partners and over 6500 digital images. About 1,000 visitors a month were using the online collections.
♥ 1
1,433 read