Category: Construction & Materials, Construction
3 results
Results
Documenting the construction of the Beinecke Rare Book and Manuscript Library, this collection of photographs captures the transient stages of a massive, three year project. One of the largest buildings in the world devoted entirely to rare books and manuscripts, the library was designed to have room in the central tower for 180,000 volumes and in the underground book stacks for over 600,000 volumes; it now contains well over 500,000 volumes and several million manuscripts. The building, of Vermont marble and granite, bronze and glass, was designed by Gordon Bunshaft, of the firm of Skidmore, Owings and Merrill; the George A. Fuller Construction Company of Hamden, Connecticut was the general contractor.
♥ 1
1,427 read
In keeping with its designer's intent, Washington University's Benjamin Brown Graham Memorial Chapel serves as a refuge to entertain both the intellectual and spiritual. The physical design of Graham is quite straightforward. The intellectual and spiritual impetus of the design of Graham is not. By sauntering through a forest of historical perspective, we will examine Graham's manner of conception by focusing on two elements: grotesques and glass.
♥ 0
948 reads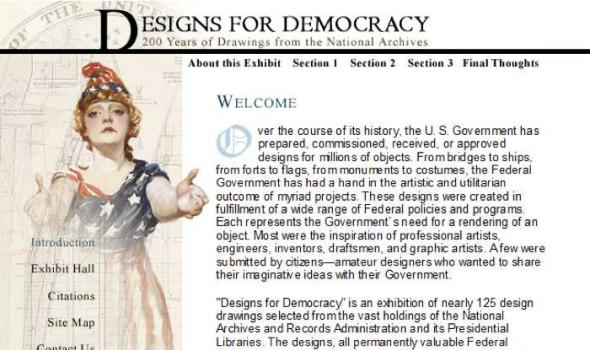 Federal Designs: Symbolism Symbols are an important part of America`s design heritage. They establish and reinforce the national identity and patriotism. In some cases, American symbols are based on recognized associations. The ideals of Greek democracy, the power of Imperial Rome, or the refinements of European fashion frequently are reflected in Federal designs. At other times and for other purposes, designers created icons using images unique to this new country, to this new form of government, and to America`s aspirations to world power.
♥ 0
1,176 read