Category: Zoology, North Carolina State University
3 results
Results
For most of the material from which the following new
species of Cicadidae are described, I have to thank Mr. F. P.
Dodd (queensland) and Mr. H. Elgner, of the same State.
Amongst them it will be noticed is a new species of Cyclochila
from Queensland, and also a species of Prasia, a genus so far
unrecorded in Australia, though common in New Guinea. I
have had some difficulty in deciding upon the generic deter-
mination of Psaltoda pulchra, as it has strong affinities with
Thopha in the structure of the head and the proportions of the
tegmina and wings. The abdomen, however, is unadorned with
the sacs which hide the tympana in the division Thopharia,
so I have placed the species tentatively in the genus Psaltoda.

♥ 0
1,046 read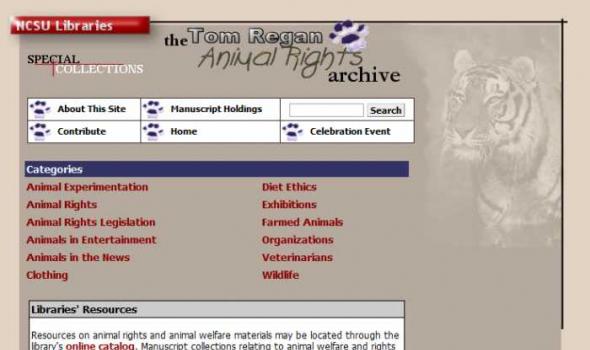 This animal rights research site was designed by the NCSU Computer Science Senior Design Center students Shane Smith, Brenda Loehfelm, Sherry Pitz, Alan Seales, and Matt Senter, in consultation with the NSCU Libraries' Special Collections, Digital Library Initiatives, and Systems Departments.
♥ 1
1,489 read
Introduction DrMetcalf provides online access to information on cicadas , leafhoppers , planthoppers , spittlebugs , and treehoppers , including a searchable bibliographic database for retrieving literature on these groups, which together comprise the group Auchenorrhyncha . The database includes nearly 12,000 early publications (1741-1955). Few electronic databases cover the early literature for any insect group. Because the focal groups are common and widespread, users may find the database helpful for retrieving many older works on insects in general. DrMetcalf also includes an overview of the group Auchenorrhyncha and each of its major subgroups.
♥ 0
1,494 read