Category: History & Historiography, Literature
3 results
Results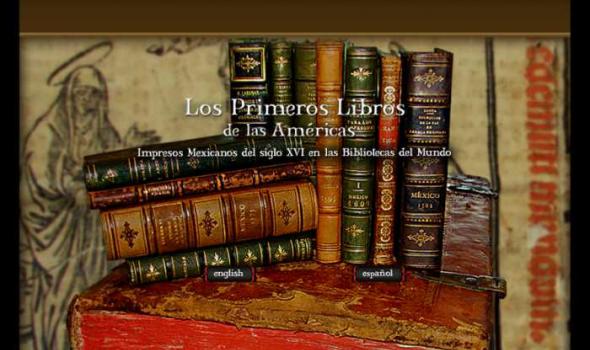 Primeros Libros Project Agreement The Impresos Mexicanos del Siglo XVI project will build a digital collection of the first books printed in Mexico before 1601. These monographs are very important because they represent the first printing in the New World and provide primary sources for scholarly studies focused on a variety of academic fields. Approximately 220 unique titles are held in institutions around the world with most held in Mexico and the United States.
♥ 0
1,752 read
APIS is a collections-based repository hosting information about and images of papyrological materials (e.g. papyri, ostraca, wood tablets, etc) located in collections around the world. It contains physical descriptions and bibliographic information about the papyri and other written materials, as well as digital images and English translations of many of these texts. When possible, links are also provided to the original language texts (e.g. through the Duke Data Bank of Documentary Papyri). The user can move back and forth among text, translation, bibliography, description, and image.
♥ 1
1,103 read
The Digital Scriptorium is a growing image database of medieval and renaissance manuscripts that unites scattered resources from many institutions into an international tool for teaching and scholarly research. It bridges the gap between a diverse user community and the limited resources of libraries by means of sample imaging and extensive rather than intensive cataloguing.
♥ 1
1,385 read