Category: Audio, Spanish
2 results
Results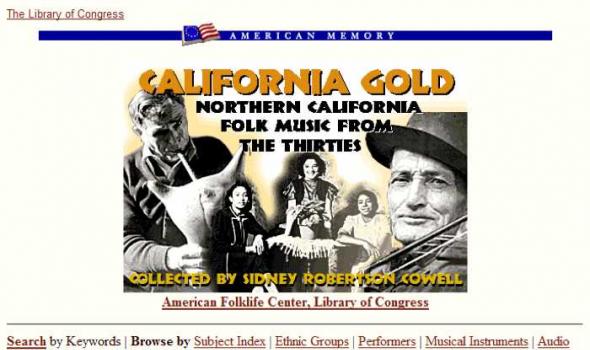 The WPA California Folk Music Project is a multi-format ethnographic field collection that includes sound recordings, still photographs, drawings, and written documents from a variety of European ethnic and English- and Spanish-speaking communities in Northern California. The collection comprises 35 hours of folk music recorded in twelve languages representing numerous ethnic groups and 185 musicians. This elaborate New Deal project was organized and directed by folk music collector Sidney Robertson Cowell for the Northern California Work Projects Administration.
♥ 0
1,374 read
Digitization, which began on October 15, 2001, is managed at the Arhoolie Foundation's facilities in El Cerrito, California. The production team, under the direction of Foundation Board members Tom Diamant and Chris Strachwitz, first cataloged the entire collection of over 130,000 individual recordings on cassettes and 78 rpm, 45 rpm, and 33 1/3 rpm long-playing (lp) records. They purchased specialized equipment to begin the initial phase of this highly technical process.
The Strachwitz Frontera Collection contains three sections, roughly divided by era.
♥ 0
896 reads