Category: Political Science & Politics, Equality
3 results
Results
James Baldwin, 1955 September 13, by Carl Van Vechten The provenance of the James Baldwin Early Manuscripts and Papers collection is a matter of some intrigue. The donor, Bart Kaplan, acquired the papers through eminent domain, after his company took possession of a storage building in downtown Philadelphia, Pennsylvania, sometime in the early 1960s. The space in which they were stored had apparently once belonged to a publishing company which had left behind a suitcase containing these materials from James Baldwin. The relationship between Baldwin and the publishing company, as well as how a small parcel of his earliest literary effects was left with them, is uncertain.
♥ 0
941 reads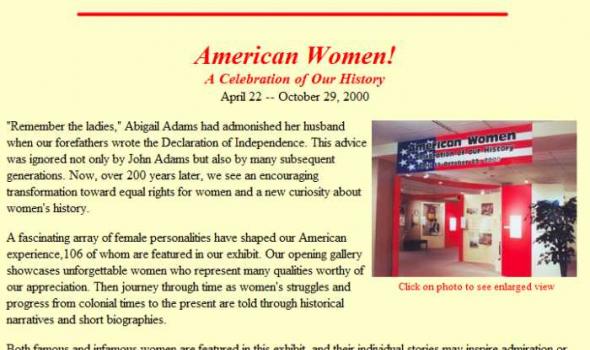 April 22 -- October 29, 2000 "Remember the ladies," Abigail Adams had admonished her husband when our forefathers wrote the Declaration of Independence. This advice was ignored not only by John Adams but also by many subsequent generations. Now, over 200 years later, we see an encouraging transformation toward equal rights for women and a new curiosity about women's history. A fascinating array of female personalities have shaped our American experience,106 of whom are featured in our exhibit. Our opening gallery showcases unforgettable women who represent many qualities worthy of our appreciation. Then journey through time as women's struggles and progress from colonial times to the present are told through historical narratives and short biographies.
♥ 0
962 reads
About The Project The March on Milwaukee Civil Rights History Project supports understanding of the struggle for racial equality by helping users discover primary sources and other educational materials from the collections of the University of Wisconsin-Milwaukee Libraries and the Wisconsin Historical Society. The digital collection includes the selected papers of individuals representing a variety of positions on the civil rights issue, photographs, unedited footage from the WTMJ-TV news film archives, and oral history interviews capturing the recollections and perspectives of individuals who participated in the movement.
♥ 0
908 reads