Education history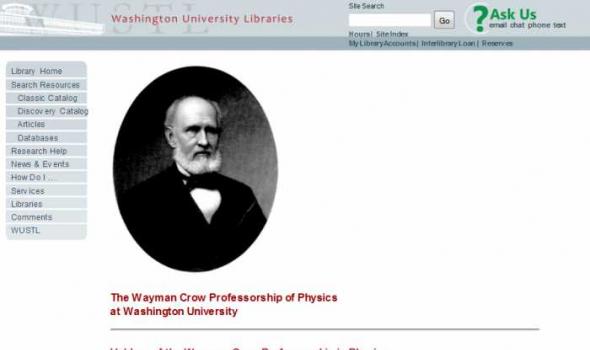 About Wayman Crow The youngest in a family of twelve children, Wayman Crow was born in Hartford, Kentucky, on March 7, 1808. Crow first entered the dry goods business in 1820, when he began a five-year apprenticeship in a general dry goods store in Kentucky. By 1828, he was operating his own dry goods store, and he moved to St. Louis in 1835. In partnership with his cousin, Joshua Tevis of Philadelphia, he established the wholesale dry goods house of Crow & Tevis. In later years, the business would be known as Crow, McCreery & Company Crow, Hargadine & Company, and Hargadine-McKittrick Dry Goods Company. In 1840, Crow was elected to the Missouri state senate, on the Whig ticket. He was elected to a second term in the senate in 1850.
♥ 0
1,241 read
The Volume Childrens talk, English & Latin : divided into several clauses : wherein the propriety of both languages is kept : that children by the help of their mother-tongue, may more easily learn to discourse in good Latine amongst themselves : there are also numbers set down betwixt both, which do shew the place and natural use of any word or phrase , by Charles Hoole, Master of Arts, L.C. Oxon, teacher of a private grammar-school betwixt Goldsmiths-Alley in Redcross-street, and Maidenhead Court in Aldersgate-street, London.
♥ 3
1,336 read
The College of Saint Benedict Archives collects the historical records of the College, 1961 to present. Vivarium includes photos, maps, and scans of publications and documents, with more to come. In addition to materials found here, see also the CSB Digital Archives Page Search for Text: For a general search of the collection by keyword, simply type a word or words in the box below. Do not add Boolean operators between words; the "and" is automatically used by the search engine. Search by Exact Phrase: Use this search box for searching the transcripts for names, titles, and other exact phrases. ...Or Browse Some of Its Parts: Alumnae publications : The Handshake , CSB Alumnae Magazine Feb.
♥ 0
1,716 read