Women's history
Though it is a relatively recent field of study, women's history is inscribed across all of the Harvard Library holdings gathered since 1638. By examining those holdings afresh and querying them in a new and feminist light, the curators of Women Working have aggregated thousands of items that illuminate women's history. The result is a unique, virtual collection, comprising over 650,000 individual pages from more than 3,100 books and trade catalogs, 900 archives and manuscript items, and 1,400 photographs. Women Working, 1800–1930 is a digital exploration of women's impact on the economic life of the United States between 1800 and the Great Depression.
♥ 1
1,079 read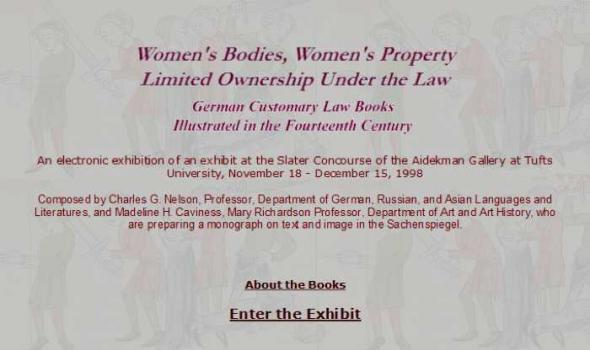 The Sachsenspiegel or Mirror of the Saxons (1220-35) is a collection of customary laws compiled by Eike von Repgow (1180-1235). Encouraged by his overlord, Hoyer von Falkenstein , from Saxon high nobility, he produced a German version of his own (lost) Latin original. Their purpose was to textualize, and thus to stabilize what up until the 13th century had been a long oral tradition of regional jurisprudence. The Sachsenspiegel is divided into two parts, one concerned with laws regarding the management of fiefs, the Lehnrecht , and the other with more general laws, the Landrecht , or regional law.
♥ 0
1,056 read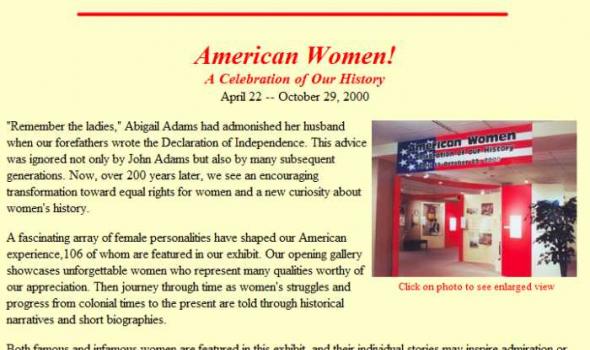 April 22 -- October 29, 2000 "Remember the ladies," Abigail Adams had admonished her husband when our forefathers wrote the Declaration of Independence. This advice was ignored not only by John Adams but also by many subsequent generations. Now, over 200 years later, we see an encouraging transformation toward equal rights for women and a new curiosity about women's history. A fascinating array of female personalities have shaped our American experience,106 of whom are featured in our exhibit. Our opening gallery showcases unforgettable women who represent many qualities worthy of our appreciation. Then journey through time as women's struggles and progress from colonial times to the present are told through historical narratives and short biographies.
♥ 0
1,103 read