Category: Business & Reference, Social Issues, Maryland
3 results
Results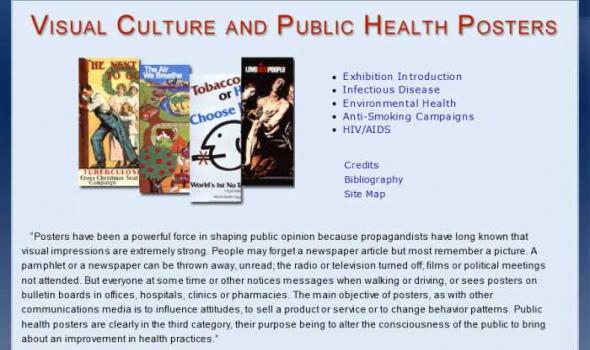 History of Medicine Exhibition Introduction This online exhibit is designed to introduce you to the history of images used in public health posters in the twentieth century. It utilizes the world's largest collection of poster art dealing with questions of health in the United States, housed at the National Library of Medicine. Many of these images can also be viewed through the Images from the History of Medicine (IHM) homepage. The exhibit is divided into two sections that focus on infectious diseases and environmental health concerns, revealing how posters provide an effective medium for communicating information about disease, identifying risk factors, and promoting behavioral change.
♥ 0
892 reads
History of Medicine Introduction The National Library of Medicine has recently acquired a large collection of Chinese Public Health materials, about seven thousand items produced from early 20th century to the year of SARS. The collection has a wide range of media presentations: posters, health newsletters, health newspapers, paintings, pharmaceutical advertisements, calendars, children's chess games, jigsaw puzzles on health topics, playing cards on SARS, lantern slides, negatives, photographs, and health award certificates, as well as books and journals. These materials present rich visual representations of public health concerns which were closely tied to the political, social, economic, and even military engagements of China during different time periods.
♥ 0
1,055 read
History of Medicine Guide to Tropical Disease Motion Pictures and Audiovisuals Introduction The Tropical Disease Motion Picture and Audiovisual Collection is comprised of films, videorecordings, and digital videocasts produced from the 1920s through 2009, with the majority shot prior to the 1960s. All are devoted to health concerns and include material on medicine and public health. Materials range from ideological, documentary, educational, and training films to American war propaganda. The intended audience is diverse and includes military personnel, health professionals, and the general public.
♥ 0
833 reads