Graphic design
The Biggert Collection of Architectural Vignettes on Commercial Stationery Gift of Robert Biggert in Honor of Lisa Ann Riveaux The Robert Biggert Collection of Architectural Vignettes on Commercial Stationery was donated to the Avery Architectural and Fine Arts Library by Robert Biggert in honor of Lisa Ann Riveaux. This unique collection of printed ephemera contains over 1,300 items with architectural imagery spanning the dates 1850 to 1920, in more than 350 cities and towns in forty-five states, as well as the District of Columbia and U.S. possessions. New York City is particularly well-represented with over 100 items portraying structures below Houston Street alone.
♥ 1
1,064 read
This was the background leading to the founding in 1965 of the Vancouver based Alcuin Society. The chief aims of the Society are "to further the interests of book collectors and to promote a wider appreciation of fine books…". To that end the Society provides a wide range of book oriented activities, including since 1981 an annual Awards for Excellence in Book Design in Canada. The Society continues to flourish. The Society's From Hand to Hand: A Gathering of the Book Arts in British Columbia… (1986) is a very useful introductory although dated directory of British Columbia fine printing and book arts. The 1970s were important to the British Columbia fine private press/typography scene.
♥ 0
11,445 reads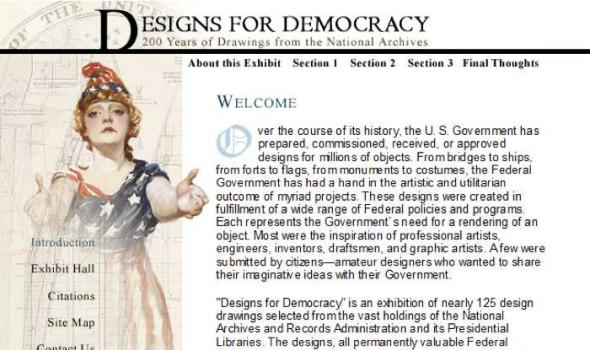 Federal Designs: Symbolism Symbols are an important part of America`s design heritage. They establish and reinforce the national identity and patriotism. In some cases, American symbols are based on recognized associations. The ideals of Greek democracy, the power of Imperial Rome, or the refinements of European fashion frequently are reflected in Federal designs. At other times and for other purposes, designers created icons using images unique to this new country, to this new form of government, and to America`s aspirations to world power.
♥ 0
1,083 read