Lithographs
Center for Digital Scholarship Box A Brown University Library Providence, RI 02912 cds_info@brown.edu About This Collection Researchers may note some overlap between Lincoln Graphics and Lincoln Broadsides. Indeed, the line between a broadside and a graphic representation can be hard to define. In general, however, graphics will contain more image than text, while for broadsides that relationship is reversed. Brown's Lincoln Graphics collection is immense, and researchers are cautioned that this digital collection presents only a portion of it. We hope to digitize more of the collection in due course, but this will take time.
♥ 2
1,214 read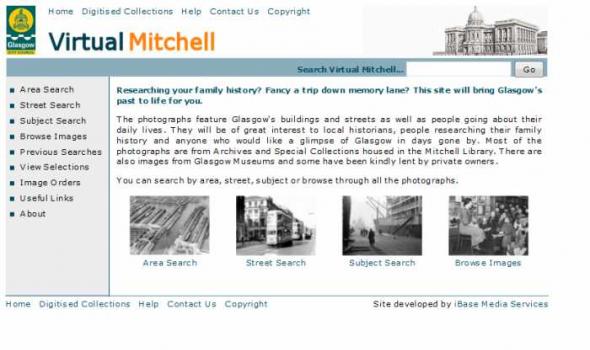 The Mitchell Library is one of the largest public reference libraries in Europe. To make its resources more accessible, a selection of photographs and other images of the city has been digitised. This project has been partly funded by the Scottish Office Challenge Fund. These images are just a small selection from those held in Archives and Special Collections in the Mitchell Library (on Level 2) and also from the city's museums. Private owners of images have also kindly lent them for copying. The selected material is of local and historical interest, featuring Glasgow's buildings and streets as well as showing Glasgow's people going about their daily lives.
♥ 1
3,290 reads
Established in 1916, the Department of Prints and Drawings at The Minneapolis Institute of Arts is responsible for the care, exhibition, and acquisition of works of art on paper. These include woodcuts, engravings, etchings, lithographs, screenprints, drawings, watercolors, pastels, monotypes, multiples, artists' books, and rare books. Ranging from early 14th-century illuminated manuscripts to contemporary works on paper, the Institute's permanent collection of prints and drawings is encyclopedic in scope and comprehensive in graphic media. Featured here is a selection of more than 3800 works from the Museum's permanent collection. Try searching for an artist, title, keyword or country.
♥ 6
1,436 read