Streets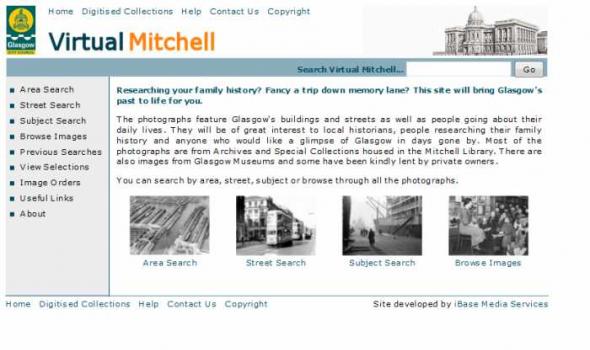 The Mitchell Library is one of the largest public reference libraries in Europe. To make its resources more accessible, a selection of photographs and other images of the city has been digitised. This project has been partly funded by the Scottish Office Challenge Fund. These images are just a small selection from those held in Archives and Special Collections in the Mitchell Library (on Level 2) and also from the city's museums. Private owners of images have also kindly lent them for copying. The selected material is of local and historical interest, featuring Glasgow's buildings and streets as well as showing Glasgow's people going about their daily lives.
♥ 1
3,165 reads
Panorama of the City of Toronto, 1857 Rossin House Hotel In 1857, the roof of the hotel provided the ideal vantage point from which Armstrong, Beere & Hime photographed their Toronto. The Rossin House, on the southeast corner of King and York streets, was the tallest building in the newer commercial district of Toronto when it opened that year. It was one of the city's pre-eminent hotels, with an 1866 guide claiming: "What the Fifth Avenue Hotel is to New York, and the Windsor is to Montreal, so the celebrated Rossin House is to Toronto." The Rossin House was destroyed by a fire in 1862, and was rebuilt in 1863.
♥ 0
979 reads
1968 September 11-1969 November 13 Alexander Lmanian (1925-1996) was a sergeant in the United States Army in World War II, and a part-time photographer for the New Haven Register newspaper and the Associated Press. This collection consists of photographs created by Alexander Lmanian documenting locations and events in Washington, D.C., and its vicinity, 1964-1968, as well as New Haven, Connecticut, 1968-1969. The images of Washington document the physical impact of riots on the city following the assassination of Martin Luther King, Jr., April 4-8, 1968, as well as events and memorials in the city and vicinity, 1967-1968.
♥ 0
1,024 read